We are a group of actors and dancers who met in Milan in 2007.

Since then, we have based our theatrical creations on drag queen aesthetics and characters. The first experiment of an en travesti version of a theatre classic dates back to 2012 with Cherry Garden, from Chekhov's masterpiece The Cherry Orchard, later followed by DragPennyOpera (2015), Alma, a Human Voice (2016) and Queen LeaR (2019).
Our shows blend songs, film extracts and plays performed in lip-sync, combined with new writing, live performance and choreography. It's a theatre that re-cycles existing material only to develop it in a new context, mixing different genres, with an occasional glance at cinema, pop culture and opera.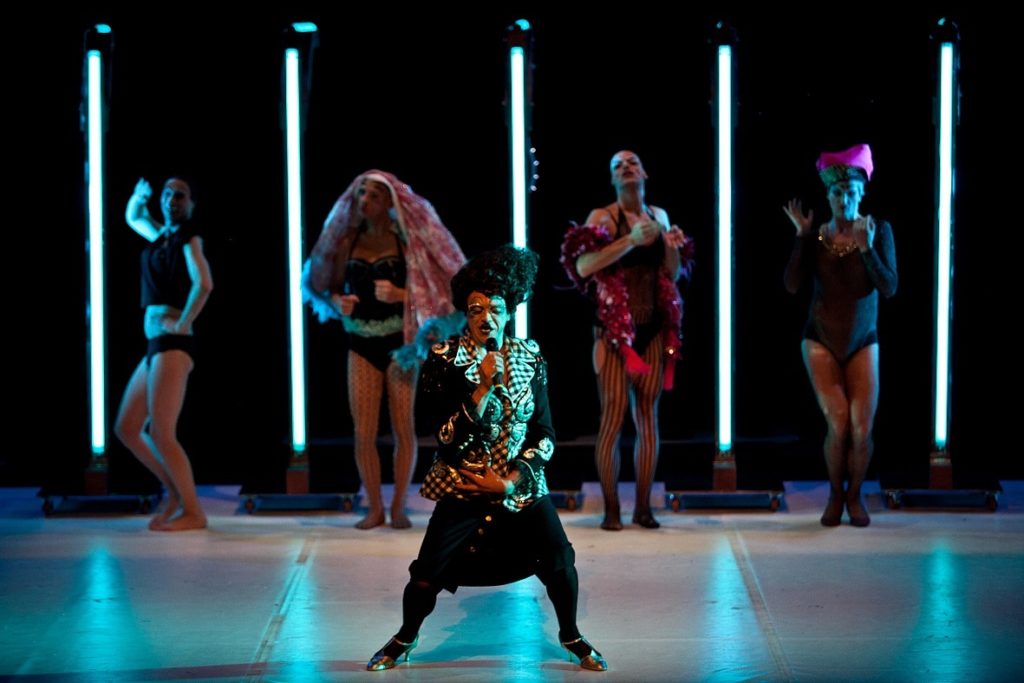 Drag queens usually perform as solo artists, while we have developed a choral, group-based concept, in a theatrical perspective. Our work resembles the clown's: we wear a costume, a make-up mask, and sometimes seem ridiculous. As is true for the art of the clown, though, a drag queen should make the audience laugh, but also move it.
We also keep drag theater workshops – over the years increasingly appreciated and followed – and create evenings and theatrical events in unconventional places.
Nina's Drag Queens feature:
Alessio Calciolari, Gianluca Di Lauro, Sax Nicosia,
Stefano Orlandi, Lorenzo Piccolo, Ulisse Romanò.