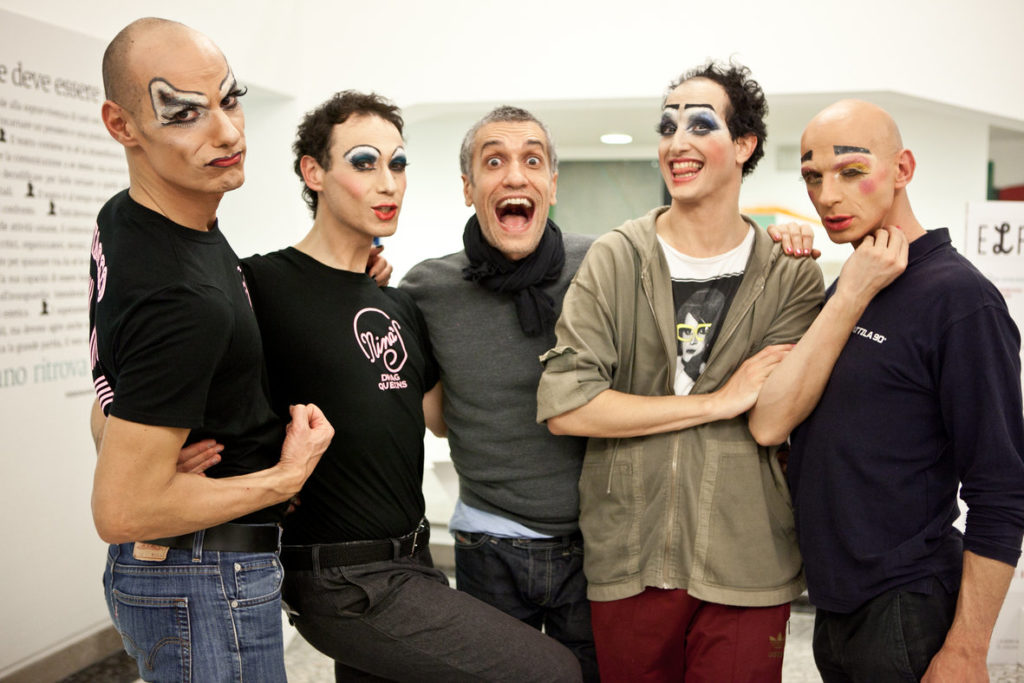 BIO
Nina's Drag Queens is a group of actors and dancers who has found in the figure of the Drag Queen the best expression of their idea of theatre. Born in 2007 at Teatro Ringhiera in Milan, Nina's group was founded by Fabio Chiesa, under the artistic direction of Francesco Micheli. Its research is inspired by the drag queen aesthetics, combined with prose theatre. The first experiment of an en travesti version of a theatre classic dates back to 2012 with The Cherry Orchard, from Chekhov's masterpiece.
POETICS
Nina's Drag Queens' theatre is made of songs, movies extracts and theater plays performed in lip
sync, live acting and choreographies. It's a theatre that re-use existing materials and develops them in a new context, which overlaps genres. This theatre experiences the influences of cinema, pop culture, opera: here the showgirl and the diva, ABBA's repertoire and Giuseppe Verdi's arias coexist.
The drag queens usually perform as solo artists or as anchorwomen and entertainers during cabaret and variety shows. Nina's Drag Queens instead have always worked on a choral, group-based concept in a theatrical perspective. Their work resembles the clown's: they wear a costume, a mask and sometimes border on ridiculous. As for the real clown, tough, a drag queen, as the group perceives it, not only makes the audience laugh, but also moves it.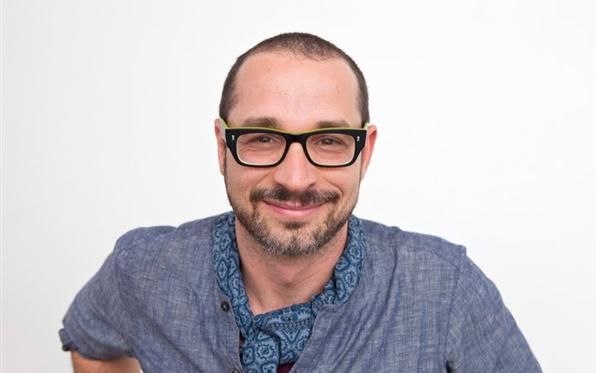 ARTISTIC DIRECTION
FRANCESCO MICHELI was born in 1972 in Bergamo. After the Degree in Modern Literature, he graduated at the School of Dramatic Art "Paolo Grassi" in Milan. In Milan he made his debut as a director and author, thanks to the partnership with the association Aslico and the Orchestra dei Pomeriggi Musicali. He taught directing at the Master's degree in Set Design at the Brera Academy and he works with RAI and the satellite network SKY Classica in designing and conducting programs about opera. Since 2012 he is Artistic Director of the Macerata Opera Festival.
He staged Roméo et Juliette by Gounod at the Arena di Verona, a huge success with audiences and critics. He has directed Killer di parole of Claudio Ambrosini on the subject of Daniel Pennac, represented at the Teatro la Fenice in Venice, Winner of the prize "Abbiati" of national critics.
Also for La Fenice he has signed the direction of Puccini's La Boheme and was responsible for the new production of Verdi's Othello at the inauguration of the bicentenary of Verdi.
For the Teatro Massimo of Palermo he directed II Barbiere di Siviglia and Alice in Wonderland, for which he also signs the book.
Francesco is also the author of innovative works halfway between concert and show: his desire is to shape a research opera theatre. We recall Bianco rosso e Verdi for the Teatro Massimo of Palermo and Opera Off, a series of experimental opera shows in Reggio Emilia, during which performances, lectures, conferences and special television projects were presented.